Art Status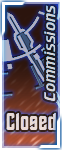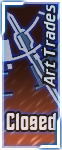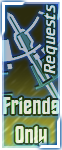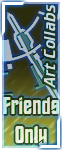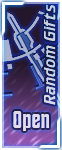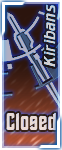 My OCs

Calling All MenEarthlings
Hakuba Koimizu: 6' 1" Oriental-looking human or angel, and fair-skinned mage with knee-length white hair with a widow's peak and a blue hair-tie at mid-thigh height. Known as the Angel of War, he carries a holy theme, wearing all white and armored wristbands, and he specializes in purification, exorcism and punishing attacks. He's a stoic and abrasive, yet generous and fatherly man outside of battle. While he can hold top rank wherever he applies, he prefers to be second in command or lower—let someone else play king, he'll play the king's knight. It is worth mentioning that he's the type whose eyes visibly never open.
Seen in Fairy Tail.
Caelum Magnus (Idai Tsumetai): 5' 11" Dark elf with waist-length silken azure hair, very formal attire and a penchant for wearing a mask and hiding his face. He is a self-proclaimed god of ice and originally wielded powers tied to the concept name "Snowflake Star

Calling All WomenEarthlings
Regina Navitas: 5' 6" as human, 18' as naga. She sports the characteristics of a ginger: fiery hair (styled into a cobra hood, bound at the neck in a black hair tube, and with a mid-back-length ponytail) and pale, highly freckled skin, but also with amber-colored eyes and a pearly tiara upon her scalp. Having Victorian influence she clads herself in corsets and under-padded hemispherical skirts. Being a naga, or a fanged human, her specialties lie in manipulation of venoms and poisons, incredible agility and very great squeezing power. She is a very shy and tender woman, fond of sweets, fruits, fine things and small animals (female only), but she hides this with visible irritability, impatience, fussiness, nervousness towards suitors, and the threat of her natural or acquired weapons.
Seen in Bleach.
Karen Gekido: 6' 2" Dragon girl; a unique species derived from her time as a Bleach character, her skin is quite dark with
All approximately 22 of them are featured here, in brief descriptions, divided by sex and with account for only their primary versions. Alts and their fandom-specific differences are largely omitted. The first name in each list is likely my most prized for the time being.